As a CT mosquito and tick exterminator I know all the harm that mosquitoes and ticks can do.  In fact, mosquitoes and ticks are responsible for many diseases that are transferable to human beings.  Some of these diseases have been found in CT with what's becoming alarming frequency.  So, how can you keep your yard as mosquito and tick free as possible? Call a state licensed and tick and mosquito exterminator.
Here's what you need to look for: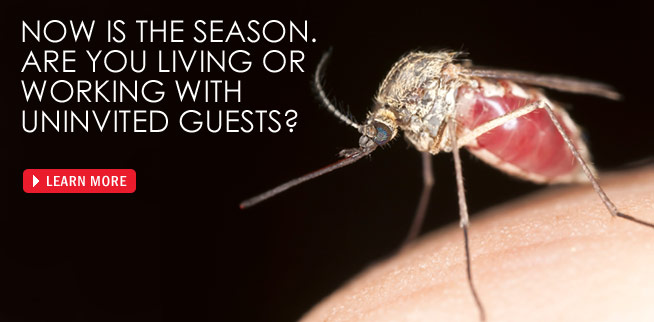 First and foremost as a homeowner looking for a CT mosquito and tick exterminator you've got to realize that in order to provide this type of work you must be licensed.
In the past few years there have been many new mosquito franchises looking to provide tick and mosquito control services and many CT tick control and lawn care companies wanting to provide mosquito services to compliment their existing tick control or lawn care services.  The problem is that a company must hold a CT D.E.E.P license in 2 categories in order to do this legally.  The first license is the mosquito and biting fly license and the second is the ornamental and turf license.  Very rarely will you have a company the has both licenses.  The reason is that ornamental and turf license is very difficult to get for new companies and many existing lawn care or CT tick control companies will tell you that they're treating your yard for ticks AND mosquitoes because there is overlap in the products we use.  Problem is that not only are they unlicensed, but they're doing it wrong.  This is not only illegal, it's dangerous!!!
Ask for a copy of the 2 licenses if the company tells you they're treating for ticks AND mosquitoes.  If the person can't or won't give you the 2 separate licenses report them to the CT D.E.E.P, they're committing a crime.
Second, let's make sure that that the company is using an appropriate product to kill ticks and mosquitoes.  One excellent product that is both and insecticide and a miticide is Talstar.  The active ingredient in Talstar is bifenthin, it's been around for awhile and has been proven to be safe if used according to label directions.  There are other products, but Talstar is the best in my opinion.
Last, the company MUST be using the correct application equipment.  If your CT mosquito and tick exterminator isn't using a high powered mist blower for mosquito control, they're doing it wrong.  A mist blower allows the operator to treat areas of vegetation both HIGH and LOW where not only ticks are found, but also where mosquitoes are found.  One particular place that gets missed by lawn care operators illegally providing mosquito applications are the areas around the home under the eaves and near the gutters where it's shady. This is an ideal place for mosquitoes to breed and also hang out during the daytime hours. Can you imagine them spraying your home with the high pressured hose used for tick control.  It would be a mess.
In closing, with all the chaos we have in the world right now many people are deciding to stay close to the safety of their home.  As the demand grows for CT mosquito and tick control services so will the number of illegal operators.  Report them and let the good companies rise to the top.
Now go outside and enjoy a pest free day by the pool.
If you need a CT mosquito and tick exterminator, call Envirocare Pest Control at 1-888-879-6481.  We're fully licensed, insured and ready to make your backyard or special event tick and mosquito free.