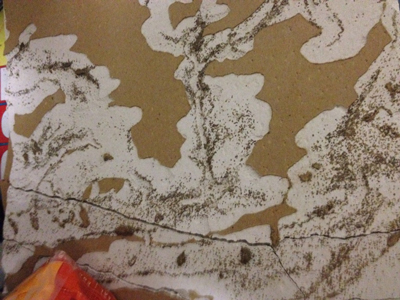 The need for termite treatment and pest control in Waterbury, CT is relatively high. In fact the west, east and south end of Waterbury near Pearl Lake Road seem to have a very heavy amount of activity.
Over the past 16 years we've serviced many homes in Waterbury for termites. We've also provided termite inspections for FHA loans along with a whole host of other pest control related services.
Two Questions to Ask Before Termite Treatment
When choosing a pest control company for termite control services it's important that the company not only be licensed and insured, but it's also important to know whether the company has the experience necessary to provide the best termite treatment possible. Ask the company representative these two questions:
Do you hold a Connecticut State Department of Energy & Environmental Protection (DEEP) supervisory license? If not, will a supervisor be visiting the home prior to the service?
The answer should be: Yes, a certified supervisor will be coming to check the home out prior to the treatment to be sure the graph, pricing, and gallons of termiticide I'm suggesting are correct for the price we're charging.
Did you make a 1-1 termite graph noting all areas of treatment and existing damage?
The answer should be: Yes, as without an accurate graph there is no way to tell in the future if the treatment was effective.
Call Envirocare Pest Control for Termites Control & Treatment

At Envirocare, all of our termite services come with a two-year, lifetime renewable warranty. We're familiar with Waterbury homes and know how to deal with the problems that usually confront homeowners in this area. All our treatments come with 1-1 graphs and a supervisor visits each job. We do the job right the first time and we'll do it affordably.
Envirocare Pest Control has been providing termite exterminating services to the Waterbury area for over 16 years. We're very familiar with the area because many of our staff currently reside in the area and our owner, David Bisaillon, has strong ties to the Greater Waterbury community. Dave grew up in the city and was schooled at Our Lady of Mount Carmel and Holy Cross High School in Town Plot. He understands that if you're from Waterbury, we all know one another or know someone that knows someone. It's a small community.
Envirocare has many customers in Waterbury and we enjoy knowing our way around the city and being familiar with many of the local landmarks like Frankies, the Waterbury Union Station Clock Tower, and of course, the infamous Route 84 Mixmaster. We've all spent many hours stuck in morning and evening traffic.
If you want an exterminator familiar with Waterbury, call or contact us using the form and we'll be in touch within one business day.